SToryComms
Story has and always will be the most effective means of communication.
The crafting of story builds our observational, listening and questioning skills together with lighting the sparks of creativity and imagination.
The sharing of story helps to engage, advocate and inspire people around a desired message and intention.
Story also helps to define legacy, and to draw out and share those insights into who we are as people.
SToryComms
SToryComms integrates the principles and practices of stories and storytelling when working with People to help define stories, build narratives and to enrich and enhance communication, collaboration and service delivery skills.
Free e-copy of John's latest book
The Creative Thinking Sandpit ... a place of possibility
My latest book provides a range of techniques to help empower teams enrich their collaborative ability within a creative context. If you'd like a free copy just drop me a note and I'll send you the link. Or order a paperback copy through the Lulu online store.
What others have said about 'The Creative Thinking Sandpit'
John's really nailed the pathway to effective teams in this book by marrying team building, problem solving and creative thinking techniques with the human elements that come into play with any change process. Rarely have I found so much value-add and essential reading in the one place! – Phil Preston, Shared Value Expert
The most important activity for any team is creating and executing projects that matter. This book provides a powerful framework where teams can come together and create such projects. Peter Cook, cofounder of Thought Leaders Business School
Recent Posts and Musings
… more posts within Blogs and Musings tab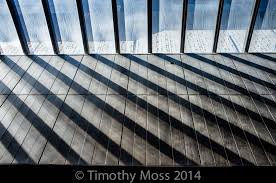 The notes I handle no better than many pianists. But the pauses between the notes - ah, that is where the art resides. so wrote the Austrian pianist Artur Schnabel. Shiny objects and unseen gifts It is often the dominant and easily noticed items that capture our...
read more
Natural heritage of the Sydney Basin
The following videos are a selection of videos within a series in which we get to explore, discover and find out more about the natural wonders of the Sydney Basin.
The Kokoda Initiative
The Kokoda Initiative is joint program between the Australian and PNG governments to protect the Kokoda Track and Owen Stanley Ranges and improve the lives of communities living along the Track corridor. Together with The Interpretive Design Company we crafted stories associated with Owers Corner – which involved liaising with stakeholders in Papua New Guinea and Australia and facilitating story sharing sessions with the local Koiari Peoples.
Landmarks/Whenua Tohunga
Landmarks/Whenua Tohunga – are places that have shaped the New Zealand nation and created her stories. My involvement was to facilitate community / stakeholder workshops to help identify, develop and craft signature stories for respective regions around the Country.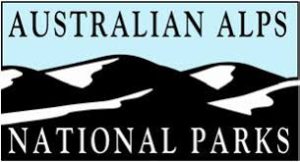 Australian Alps National Park
Working with Mandar Services on the design and development of an Indigenous cultural heritage and visitor program for Indigenous peoples associated  with the Australian Alps: The project also involved liaising with Wodonga TAFE in creating a nationally accredited program against both the Certificate II and III in Tourism (Operations).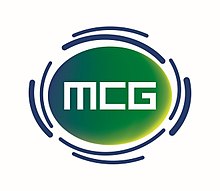 Melbourne Cricket Club and Melbourne Cricket Ground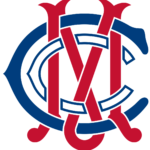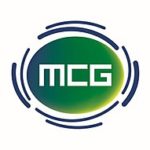 Review of tour experiences and facilitation of staff feedback sessions on priority improvement areas.
BridgeClimb
Member of the start up team for the original BridgeClimb – with responsibility for the design and implementation of the Climb Leader professional development program and design of the 'on-the-steel' experience.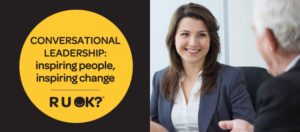 RUOK?
I initiated and then developed in partnership with RUOk? the Conversational Leadership event – this continues to be a successful annual event and sold out in 2017, 2018 and 2019.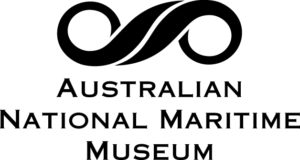 Australian National Maritime Museum
Designed and delivered training programs for education staff. Also facilitated several sessions to identify how to improve the collaborative opportunities between Museum Educators and Volunteers in delivering rich and meaningful visitor experiences.
Ngunnawal Future Elders and Mentors Program
Invited to be part of the Ngunnawal Aboriginal Community's Future Elders and Mentors Program. The Ngunnawal Peoples are the traditional custodians of the lands within and around the majority of the ACT. Their neighbouring Peoples were the Gundungurra to the north, Ngarigo to the south, Yuin on the coast, and Wiradjuri to the west.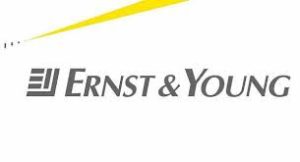 Ernst & Young
Engaged as a professional development consultant to design and deliver training programs in creative thinking and problem solving for the EY internal graduate program.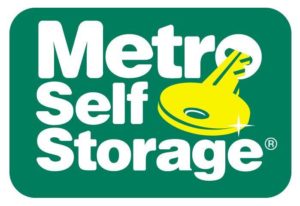 Metro Storage
Contracted to provide training service with the self-storage company MetroStorage – the program i designed and then delivered was titled "Listening your way to sales conversions".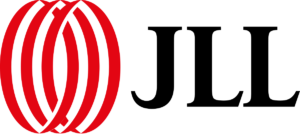 Jones Lang LaSalle (JLL)
Engaged by the international property management firm JLL on several occasions to deliver and MC customer service training, as a keynote speaker at their national conferences and within 'lunch and learn' sessions on creative thinking.
The Creative Thinking Sandpit
The Creative Thinking Sandpit is my third book, and focuses on the means by which creating a safe and constructive environment helps to enhance the performance of individuals and teams.
John Pastorelli and SToryComms
John is the lead within StoryComms with experience crafting and sharing stories whilst working as a TV presenter, facilitating stakeholder and community consultations, designing and writing learning resources and delivering training programs.
His initial career was a Ranger with the NSW National Parks and Wildlife Service (NPWS) and experiencing the wilds of Alaska with the US Fish and Wildlife Service. He has since enjoyed working with an exciting and interesting array of projects, companies, organisations and individuals and learning from some very clever people. John works with Indigenous Peoples within both Australia and New Zealand, and was recently invited to help with the Future Leaders and Elders program for the Ngunnawal Aboriginal community around Canberra.
John has written three books and has also been received two major awards. In amongst this he worked with a number of start-ups including being a member of the start up team for the original BridgeClimb experience, where he was responsible for helping craft the 'on steel' experience and managing the Climb Leader team.
(A full bio on John is available here)
Reflections on my work through the words of others
John's collaborative approach is a valuable part of the workshop planning process and his outstanding skills as a facilitator ensure that desired outcomes are consistently achieved.
John is an excellent facilitator and has the amazing ability to get a group thinking along new lines and feeling enthusiastic about doing so in as little as ten minutes. His creative thinking workshops will energize and enhance the effectiveness of boards and executive teams. His conference presentations are unique and valuable.
The feedback we received was that they loved the knowledge, passion and commitment of the trainer. A sceptical participant said "it was better than I thought it would be and John was great"!
I've just attended a fantastic session with on 'Conversational Leadership' by RUOK which was expertly facilitated by John. Wow, what an amazing session – seamlessly facilitated with great insights and anecdotes, good energy and fun! Great job John. I look forward to attended further sessions with you.